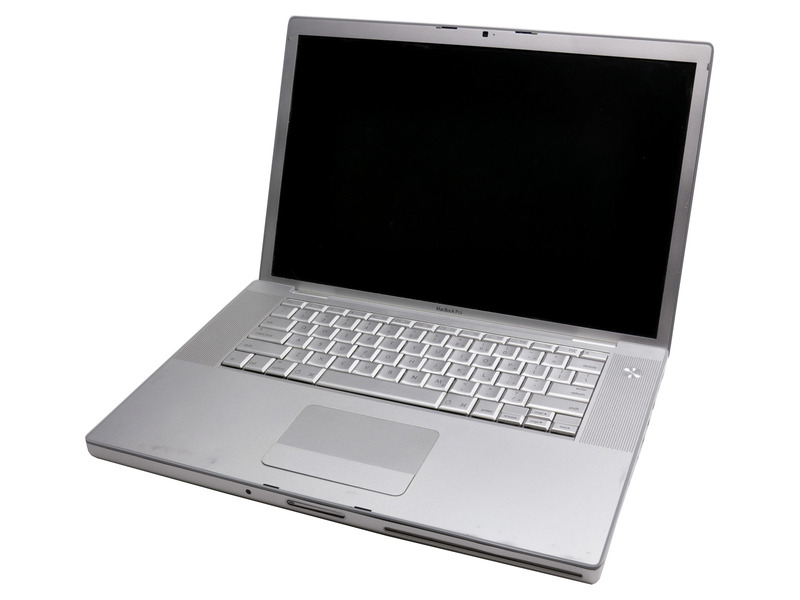 The Laptop - Dumpster Mac


Apple MacBook Pro A1226
(T9500) 2.6 GHz Intel Core 2 Duo "Penryn" 64-bit CPU
6GB DDR2-667 RAM
250 GB SATA HDD
8x DL "Superdrive"
GeForce 8600M GT onboard video w/512MB GDDR3 SDRAM
802.11a/b/g/n NIC
2.1+EDR Bluetooth
Logitech wireless Wheelmouse


So one of my friends from the base has the job of checking the dumpsters for flammables, along with his many other duties. He happened to come across a laptop case in one of the dumpsters by the student dorms. He fished it out and found a fairly new Apple MacBook Pro laptop inside. He wasn't sure what was going on with it, so he brought it to me and asked if I knew anything about them - he said he'd already booted it and found a vertical streak about an inch wide of dead screen. Well, I really didn't know much about them, but I told him I could definitely fix the screen and that I'd see what I could figure out. It booted up wanting a password, and of course we had no idea what it would've been, but I noticed that OSX looks a LOT like UNIX, so I booted into console mode, changed the master password, and now I own the box! Almost too easy.

The new LCD showed up a few days later, along with a power supply and new Mac OSX DVD. I showed him that the box was basically fixed and everything working again. He was happy, and said that his daughter had always wanted a Mac. I asked him what she currently had, and he said, "A Dell." (light bulb goes on for me) I told him that if she played with it for awhile and decided she didn't like it or whatever, that I'd buy it from him. He agreed and took it to his daughter. I kinda figured he'd be back, but after a month or so... but no, he came back after the weekend asking if I was still interested. Well, Heck Yeah, I was! He only asked for what he'd paid for the new LCD, power supply, and Mac OSX DVD - something like $160 or so - I can't remember. Ridiculously low price. I asked if he wanted more than just that, and he said, "No - you're the one that fixed it in the first place... I just need my money back for the parts." SCORE!!

I went to Best Buy one day and saw their MacBook Pros for sale, and learned that as-equipped, mine was about a $2800 machine. Holy Crap! Best computer deal EVER!

**UPDATE - 30 May 2017 **

So after being told by the snarky hipsters at a San Antonio Apple Store a month ago that Dumpster Mac was no longer supportable, I jammed in 6GB of RAM and a new battery I found at NewEgg.com, and upgraded the OS to El Capitan. It now runs like a scalded dog once again - after just 2 afternoons of upgrading the OSX from Leopard 10.5, to Snow Leopard 10.6, updating that to 10.6.8, then finally finding macOS El Capitan 10.11 to download and install.

Nothing like the feeling of prolonging the life of a basically 'free' $2800 laptop... especially after being told by so-called experts that it can't be done.





I'm still not much of a Mac Guy, but I do take it with me when I travel and goof around with it occasionally.